Charles Robert Hagger was born and brought up in Chelmsford. He joined the army before April 1911, serving in the cavalry. He was deployed to France within two weeks of the start of the war and was killed in action in May 1915 near Ypres. A brother also lost his life during the war. His family home was in Victoria Crescent.
HAGGER, CHARLES ROBERT,
Private, 16th Lancers (The Queen's) Regiment
Chelmsford and by the Chelmsford Parish Great War Memorial in Chelmsford Cathedral. The Menin Gate memorial contains the names of 54,896 officers and men from all the overseas British and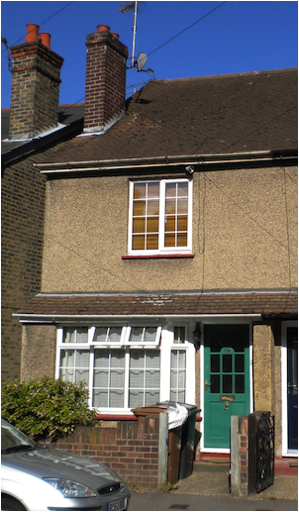 Charles was born in Chelmsford in 1889, the son of Walter Frederick Hagger and Sophia Hagger (nee Brown). His father had been born in 1855 in Broomfield; his mother in the same year in Springfield.
They had married on 7th September 1884 at All Saints' Church, Springfield. At the time Charles' father was aged 29, a labourer of Springfield, and the son of Alfred Hagger, a carter. Charles' mother was aged 28, of Springfield, the daughter of Frederick Brown, also a carter.
Charles' five siblings were Frederick Walter Hagger (born on 19th August 1885 in Springfield and christened at Holy Trinity Church in Springfield on 27th September 1886, died 1964), Maud Sophia Hagger (born on 14th March 1887 in Springfield and christened at Holy Trinity Church in Springfield on 5th June 1887, died 1968), Percy Hagger (born in 1891 Chelmsford, died 1968), Jessie Ada Hagger (born in 1894 in Chelmsford), and Harold Hagger (born in 1897 in Chelmsford, died 1917).
At the time of the 1891 census Charles was aged two and living with his parents and two elder siblings in Coval Road, Chelmsford. Charles' father was a coal porter. A decade later the family were still at Coval Road. Charles was 12 and an errand boy for the post office. His brother Frederick was a tailor, while their father was a labourer.
By 1911 Charles had joined the army, enlisting in Chelmsford. The census of that year found him, aged 22, serving in a cavalry regiment, the 16th (The Queen's) Lancers,
at the Netheravon Cavalry School in Wiltshire where he was Private 1318. Meanwhile his parents and four siblings were living at 19 Victoria Crescent in Chelmsford. His father was a general labourer; brother Frederick a tailor; sister Maud a housemaid; and brother Percy a butcher.
Charles' father died in 1913, aged 56.
At the outbreak of the war the 16th (The Queen's) Lancers, including Charles, were stationed the Curragh, Ireland. Within two weeks, on 17th August 1914, he landed in France.
He was killed in action on 26th May 1915 near Ypres. Charles has no known grave and is commemorated on the Ypres (Menin Gate) Memorial (pictured), on the Civic Centre Memorial.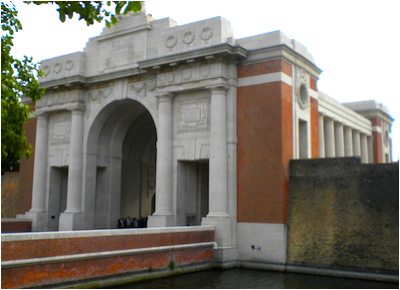 Commonwealth forces who fell in the Ypres Salient before 16th August 1917.He was entitled to the 1914-15 Star, British War Medal, and Victory Medal. Charles' brother, Harold Hagger, was killed in action on 24th March 1917.
The 1918 register of electors listed Charles' brother Percy and his widowed mother at 19 Victoria Crescent (pictured). She died in 1929.
Charles's niece, Phyllis Eva Hagger, was married to Leonard Charles Bailey who was killed in an air raid on Chelmsford in 1944.
131026