William James Lancaster came from a large Chelmsford family. He worked as an assistant in a grocers and married in 1915. In June of that year he joined the army and he went to France in December 1916. He was killed in action in October 1917 near Ypres. His home was in Manor Road.
LANCASTER, WILLIAM JAMES,
Serjeant, Machine Gun Corps (Infantry) (formerly of the Essex Regiment)
The same edition reported:
"Sergt. W. J. Lancaster, M.G.C., aged 29, husband of Mrs. Lancaster, 12, Manor-rd., Chelmsford, was reported killed on Oct. 9. His Commanding Officer states in a letter that in a battle where all did well Sergt. Lancaster distinguished himself, and attributes the credit to him for a lot of the good work done by his company. By his cheerfulness and courage he kept his men together, and such was his example that after he fell his men carried on as if he been there and maintained their discipline.
Sergt, Lancaster joined the Essex Regiment. in June, 1915, and went to France with the Machine Gun Company in December, 1916.
For seven years he was in the employment of Mr. Mortimer, High-st., Chelmsford, and he was secretary of the Chelmsford Shop Assistants' Football Association."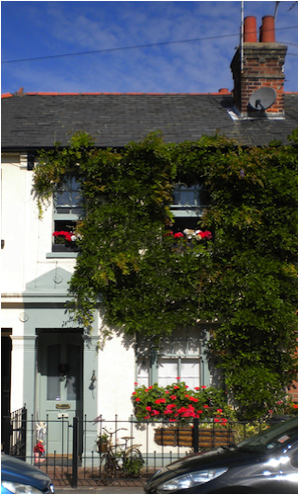 William was born in Chelmsford in 1888, the son of John Nathaniel Lancaster and Mary Ann Lancaster (nee White). His father had been born in 1857 in Hawkwell; his mother c1854 in Thundersley. They had married on 24th April 1878 at the London Riad Baptist Church in Chelmsford, and three years later had been living at 20 Lower Anchor Street, Chelmsford (later renumbered as 24).
William's siblings, all Chelmsford-born, included Annie Lancaster (born in 1879), John Lancaster (1880-1951), Alice Mary Lancaster (1883-1942), Frederick George Lancaster (1884-1946), Edith Emily Lancaster (1885-1892), Arthur Harry Lancaster (1890-1955), Rosa Ethel Lancaster (1892-1979), Florrie May Lancaster (born in 1894), Mabel Maude Lancaster (born in 1896), and Beatrice Eva Lancaster (1898-1984).
Three year-old William was captured by the 1891 census living with his parents, five siblings and an uncle at 9c Lower Anchor Street (later renumbered as 12). His father was an iron fitter.
The 1901 census found 13 year-old William living with his parents. seven siblings and a visitor at Wells and Perry's Wharf in Springfield. His father was a foreman; his brother John, a blacksmith; and his sister Alice, a dressmaker.
In 1911 the census recorded 23 year-old William living with his parents, uncle James White and five younger siblings at 12 Manor
Road in Chelmsford (pictured). William was employed as a grocer's assistant. His father was a coal merchant; his uncle was a roadman for Chelmsford Borough Council, while his brother Arthur was a butcher's assistant and his sister Rose a dressmaker's assistant.
In 1915 William married Annie Reed in the Romford registration district.
William enlisted at Chelmsford in June 1915 and served as 3715 in the Essex Regiment. He went to France in December 1916 and was killed in action on 10th October 1917 while serving as Serjeant 43589 in the 199th Company of the Machine Gun Corps (Infantry).
On 26th October 1917 the Essex Weekly News included the following family notice:
"Lancaster. - In proud and loving memory of my dear husband, Sergt. W. J. Lancaster, Machine Gun Corps, who was killed in action in France Oct. 9th, 1917, - 25 Queen-st., Warley.
On October 9th, 1917, in France, the dearly-beloved son of Mr. and Mrs. J. Lancaster, 12, Manor-rd., Chelmsford, deeply mourned.
The mother's heart with agony is broken - her loving son will never more return. The faithful wife recalls her lover's token, And blinding tears spring forth that scald and burn; Saviour! Look down upon this saddened throng; Answer Thy children's cry: 'O, Lord, how long?'"

William has no known grave and is commemorated on the Tyne Cot Memorial, Zonnebeke, West-Vlaanderan, Belgium and on the Civic Centre Memorial, Chelmsford. His was also one of 28 men whose names were recorded on a mahogany war memorial at the Oddfellows Hall in Legg Street Chelmsford. He was not commemorated by the war memorial at St. John's Church, Moulsham.
He was entitled to the British War Medal and Victory Medal.
On 11th October 1918 the Essex County Chronicle included the following in memoriam notice:
"Lancaster. - In ever-loving memory of a dear husband, son, and brother, Sgt. William James Lancaster, M.G.C., who was killed in action in France, Oct. 9th, 1917.
Not gone from memory, not gone from love, But gone to our Father's Home above.
25 Queen's Street, Warley, and 12 Manor Road, Chelmsford."
The 1918 register of electors listed William's parents at 12 Manor Road, Chelmsford.
His mother died in 1934, aged 80; his father died in 1946, aged 88.
131113