Percy Cardozo Martin was born and raised in Chelmsford. After serving a seven-year apprenticeship as a printer's compositor he joined the army in 1900 and served in the South African War. He left the army the following year, returned to the printing trade and married. After his wife's early death he remarried and lived in south London. He rejoined the army, went to France and was fatally wounded in August 1916. His parents' home was in South Primrose Hill.
MARTIN, PERCY CARDOZO,
Sergeant, 11th (Service) Battalion, The Queen's (Royal West Surrey Regiment)
(formerly of the Essex Regiment)
Percy married Florence Matilda Eldridge in 1907 in Surrey. She had been born in Hatford in Berkshire c1874. In 1911 the census recorded Percy and his wife living at 10 Sylvia Road in Brixton Hill, London. At the time he was employed as a printer's storekeeper.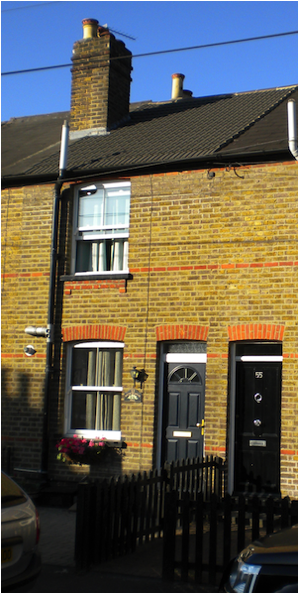 Percy was born in Chelmsford in 1873, the son of the baker and compositor Frederick Martin and Harriet Martin. His father had been born at Bulphan c1834 mother had been born in Cambridge Heath, Middlesex c1850. In 1871 the couple and two children had been living in Moulsham Street, Chelmsford where Percy's father was a baker.
Percy was one of nine children. His siblings, all Chelmsford-born were Frederick Walter Martin (born in 1869), Herbert Martin (born c1872), Albert Martin (born in 1875), Edward Martin (born in 1876), Sidney Elliott Martin (1879-1922), Harriet May Martin (born in 1881), Thomas Martin (born in 1883) and Edith Victoria Martin (born in 1887).
The 1881 census found seven year-old Percy living with his mother and five brothers at 8 Primrose Terrace, Lower Primrose Hill, Chelmsford. His father, a baker was not at home census night. A decade later the family were still at 8 Primrose Terrace, though their street had been renamed South Primrose Hill. Percy was now aged 17 and employed as an apprentice at the Essex County Chronicle. His father was a printer's compositor. His brother Frederick was an electrical engineer's draughtsman and his brother Albert was a builder's apprentice.
Percy attested to join the Essex Regiment on 17th January 1900 at Chelmsford. His army record shows that he was 26 years old, employed as a compositor and had served a seven year apprenticeship with Meggy & Thompson (publishers of the Essex County Chronicle). At the time he was serving as a Volunteer with the 2nd Volunteer Battalion of the Essex Regiment. Percy was medically examined the same day at Chelmsford and passed fit. He was described as five feet
nine and a quarter inches tall, weighed 148 pounds and had a chest of 35 inches that could expand by two and a half inches. He had a fair complexion, blue eyes and light brown hair, and had a scare over his left eye. He was a member of the Church of England.
He joined the Essex Regiment at its depot in Warley on 10th February 1900 and served as Private 6925. After 45 days in the U,K. his service was recorded in South Africa from 3rd March 1900 until 9th June 1901. After six days back in the U.K. Percy was discharged from the army at his own request on 16th June 1901,'his services being no longer required'. He had been in the regular army for one year and 151 days. He was entitled to the Queen's South Africa Medal.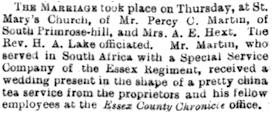 Whilst Percy was away in South Africa the 1901 census recorded his parents and four of their children were at 36 South Primrose Hill (today's number 53). Percy's father remained employed as a printer's compositor. Of his siblings, Albert was a carpenter and joiner, Sidney was a grocer's warehouseman and Thomas was a solicitor's clerk.
On 24th July 1902 Percy, then 28 years old, married Alice Eve Hext, a 30 year-old widow, at St Mary's Church, Chelmsford. At the time Percy had returned to employment as a compositor with the Essex County Chronicle, where his father also worked. He was living at 36 Primrose Terrace in Chelmsford. His bride was the daughter of the late George Crumpton, a farmer, and was living at 20 Hamlet Road in Chelmsford. However, Alice died later that summer in London.

By the time of the war started three years later Percy still was resident at Brixton Hill, while his parents were living at 62 South Primrose Hill (today's number 53). Percy enlisted in Lambeth into the 11th (Service) Battalion of The Queen's (Royal West Surrey Regiment), a battalion of the New Armies that was formed at Lambeth on 16th June 1915 by the Mayor of the Borough of Lambeth. The battalion went to France in early May 1916 as part of the Army's 41st Division.
Percy died from wounds in hospital on 17th August 1916 while serving as Serjeant G/10966. He was aged 42 and married with no children. In early August 1916 Percy's battalion had been in action in the Le Bizet area, close to Armentieres on the Franco-Belgium border where he is presumed to have received his fatal wounds.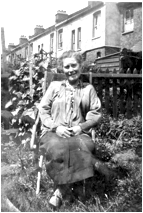 News of his death was published eight days after his death in a family announcement in the Essex County Chronicle:
"Martin. - Died of wounds in hospital in France, Percy Cardozo, residing at Brixton, and late of Chelmsford, third son of Mr. and Mrs. Fredk. Martin,of 62 South Primrose Hill, Chelmsford, in his 43rd year."
The same edition of the paper also reported:
"Mr. and Mrs. Fredk. Martin, of 62 South Primrose Hill, Chelmsford, have learned that their son Percy Cardozo has died of wounds received in action in France. He was a sergeant in the Royal West Surrey Regt. He was married, and resided at Brixton, but had no family. The deceased soldier was apprenticed at the Essex County Chronicle Office, He served in the Boer War, under the late Major Lewis. Sergt. Martin underwent an operation and a piece of shrapnel was taken from his chest, but he succumbed later, passing away peacefully in his sleep. He was in hospital in France."
Percy is buried at Bailleul Communal Cemetery Extension, Nord, France, close to the Belgian border, south-west of Ypres (grave: II. F. 161). Bailleul was an important hospital centre during the war. He is commemorated on the Civic Centre Memorial, Chelmsford and by the Chelmsford Parish Great War Memorial in Chelmsford Cathedral. He was entitled to the British War Medal and Victory Medal.
On 15th December 1916 the Essex Weekly News reported:
"Sudden death. - Yesterday Mr. Frederick Martin., aged 82, died at his residence, 62 South Primrose Hill. A few days ago he had a fall while getting into bed and slightly bruised his right side, but was not thought to be seriously hurt. When his wife went to take his breakfast to him yesterday morning she found him dead. Dr. C. W. Alford was sent for and was able to give a provisional certificate. The deceased was formerly a baker carrying on business in Moulsham-street.
Percy's widow, Florence Matilda Martin (pictured), lived at 10 Holmewood Gardens, Brixton Hill, London, while his widowed mother was still at her 1901 house in South Primrose Hill in 1929 (pictured) - in the intervening years it had been numbered 50 and 62 before receiving its current number, 53, in 1946.
Percy's mother died in November 1929.
Percy was one of the 'South Primrose Hill Boys'.
131124