Ernest Cyril Taylor was born and brought up in Chelmsford. He served in the army during the war and was killed in action in August 1917 near Ypres. His home was in Seymour Street.
TAYLOR, ERNEST CYRIL,
Gunner, 180th Brigade, Royal Field Artillery
Ernest lived in Chelmsford and enlisted into the army in London. He was killed in action on 1st August 1917 while serving as Gunner 184476 Taylor of C Battery, 180th Brigade of the Royal Field Artillery.
The Essex County Chronicle of 17th August 1917 reported:
"Mr. and Mrs. A. C. Taylor, of 30 Seymour Street, Chelmsford, have received news that their son, Gnr. E. C. Taylor, R.F.A., has been killed in action."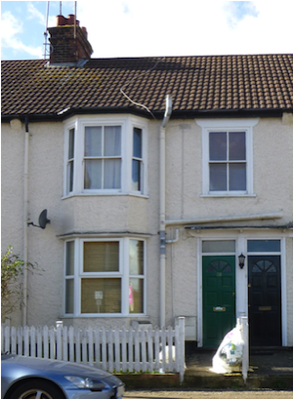 Ernest was born in Chelmsford in 1898, one of six children of Alfred Cornelius Taylor and Eliza Ann Taylor (nee Dice). He was baptised at St. Mary's Church, Moulsham on 6th August 1898. At the time Ernest's father was an iron turner living at Church Lane, Chelmsford.
His father had been born in 1863 in Chelmsford; his mother c1864 in Tolleshunt D'Arcy. They had married at St. John's Church in Moulsham on 16th December 1886. At the time Ernest's father was aged 24, employed as an iron moulder, and lived in George Street. His mother was a year older and lived in Great Baddow.
In 1891 the married couple and their eldest two sons had been living at 21 New Writtle Street.
Ernest's siblings included Alfred Cornelius Taylor (1887-1891), Albert George Taylor (born in 1890), Charles William Taylor (1893-1964) and Edith Emily Taylor (1901-1975). The children were all Chelmsford-born.
The 1901 census found Ernest, aged two, living with his parents and three siblings at 13 Church Street, Chelmsford. His father was a cast iron turner.
By 1911 the family appears to have fallen on hard times. Ernest was recorded by the census that year, aged 12, and living at the Chelmsford Union's Boys' Home in a house known as 'Greenbourne' at the south-west corner of Writtle Green, Writtle. Meanwhile his parents were both inmates at the Workhouse in Wood Street, Chelmsford (later St. John's Hospital). Ernest's father was a foreman at an iron works. By then two of their other children had died.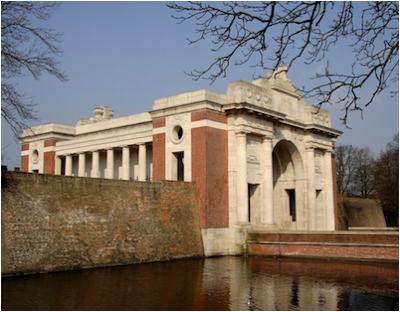 Ernest has no known grave and is commemorated on the Civic Centre Memorial, Chelmsford, the Ypres (Menin Gate) Memorial in Belgium, and at the London Road Congregational Church, Chelmsford. He was not commemorated on the war memorial at St. John's Church, Moulsham.
He was entitled to the British War Medal and Victory Medal.
The 1918 register of electors listed his parents at 30 Seymour Street, Chelmsford. His father died om 1936, aged 73.
140116