Alfred Welham was born and brought up in Suffolk from where he joined the army around 1906. He left the army to join its reserve before the war and in July 1914 joined Essex County Constabulary at Chelmsford for training as a police officer. Within a month, however, the outbreak of the war saw him recalled to the army. Later in August 1914 he was killed in action at the Battle of Le Cateau. His home was at Phillips' Cottages off what is now Church Lane, Springfield.
WELHAM, Alfred,
Private, 2nd Battalion, Suffolk Regiment
The family moved to Chelmsford in 1914 and Alfred's father gained work at the town's giant Hoffmann Manufacturing Company's bearings factory. He made their home at 10 Phillips' Cottages off the northern side of what is now Church Lane, Springfield.
Having left the army Alfred subsequently joined the Essex County Constabulary on 14th July 1914, as Police Constable 511, but had no time to complete training at headquarters in Chelmsford, as war broke out on 4th August 1914.
Alfred rejoined the 2nd Battalion of the Suffolk Regiment the following day, as Private 7265 Welham. The battalion was based at the Curragh in Ireland at the outbreak of the war but soon crossed to France as part of the British Expeditionary Force (BEF) arriving in mainland Europe on 15th August 1914. On 26th August 1914, Alfred and his battalion fought a rearguard action near the town of Le Cateau against a German attack. The battalion suffered badly and Alfred was killed in action, the first Essex police officer to die in the War. He was unmarried.
Alfred Welham has no known grave and is commemorated at La Ferte-Sous-Jouarre Memorial in Seine-et-Marne, France, on the Civic Centre Memorial, Chelmsford, on the Springfield Parish Memorial at All Saints' Church and at the Parish Church in Lavenham. Alfred was entitled to the Victory, British War and 1914 Star medals.
Alfred's brother Harry Welham died on 8th March 1915 and is also commemorated on the Civic Centre Memorial, Chelmsford. Their mother died in 1925, aged 59.
Their father died in 1935.
140201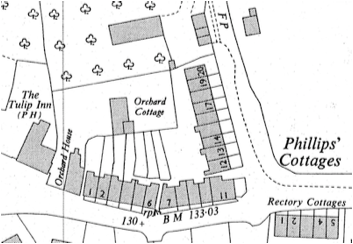 Alfred was born in Lavenham, Suffolk in the autumn of 1890, the son of Harry Welham and Eliza Welham (nee Elliston). Alfred's father had been born in 1862; his mother c1865. They had married in Suffolk in 1883.
Alfred's ten siblings included Harry Welham (born in 1883), Edgar Welham (1887-1953), Ethel Welham (c1888-c1889), Emily Welham (born in 1889), Ernest William Welham (1893-1948), Bertha Elizabeth Welham (1895-1943), Maud Caroline Welham (18971967), Bertie Welham (1899-1941) and Charles Welham (1906-1976). All were
Lavenham-born. Two of the eleven children were to die before 1911.
The 1891 census recorded six month-old Alfred living with his parents and three elder siblings in Market Place, Lavenham. His father was a labourer, his mother a horse hair weaver. The entire household had been born at Lavenham. Ten years later the 1901 census found the Welham's at 39 Water Street in Lavenham. Alfred was aged ten. Seven siblings and his parents accompanied him. His father was an engine feeder.
Alfred enlisted as a regular soldier into the Suffolk Regiment around 1906, at its depot in Sudbury and served with them in Malta and Egypt. The census of 1911 recorded him serving with the regiment's 1st Battalion at Alexandria in Egypt. Meanwhile his parents were still living, with give of his siblings, at 39 Water Street in Lavenham.