Kenneth Loveday Cutts was born and brought up in Chelmsford. After studying at Chelmsford's grammar school he worked for an opticians in the town's High Street. He joined the R.A.F. in 1942 and was trained in Southern Rhodesia, He died in February 1945 when the aircraft he was piloting failed to return from a raid on Gerona in Italy, His home was in New London Road.
Kenneth Loveday CUTTS, Flying Officer, 114 Squadron, Royal Air Force Volunteer Reserve
Killed when his aircraft failed to return from operations in Italy. Aged 21
Kenneth has no known grave and is commemorated on the Malta Memorial and was was commemorated on the war memorial at Baddow Road Congregational Church in Chelmsford (now demolished).
A the time of his death Kenneth's parents were living at Tolcarne (later number 233) in New London Road, Chelmsford.
150311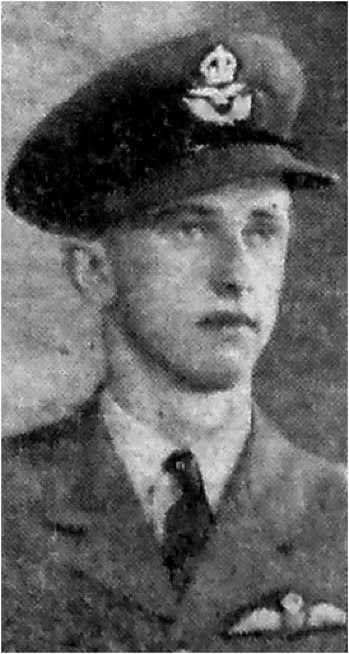 Kenneth Loveday Cutts was born at 78 Mildmay Road, Chelmsford (today's number 118) on 14th April 1923, the only son of the cutler Albert Stanley Cutts (1890-1979) and Mabel Sarah Cutts (nee Loveday) (1885-1962).
Kenneth's parents had married at the Baddow Road Congregational Church in Chelmsford 17th June 1914. Their honeymoon was spent in Bournemouth.
Kenneth had an elder sister, Audrey Loveday Cutts (1917-2009).
Kenneth's mother was the daughter of William Loveday whose jewelry shop at 10 Moulsham Street, Chelmsford, established in 1870 is still in business today.
Kenneth was educated at King Edward VI's Grammar School in Chelmsford.
In 1942 Kenneth joined the Royal Air Force and gained his wings in Southern Rhodesia, Prior to joining up he had worked with his father in the well known Chelmsford opticians W.H. Green Ltd. of 56 High Street, Chelmsford. Kenneth progressed to become Flying Officer 163165 in 114 Squadron.
On 24th February 1945 Kenneth was reported missing, along with three crew, when they failed to return from night operations in a Boston aircraft over Gerona in Italy. He was 21 years old and was the pilot of the aircraft.