Charles William Hayes was a Londoner who served in the Essex Regiment for seven years from 1930. After leaving the army he married and had a daughter. The family moved to Chelmsford before the war and he worked in the town's Hoffmann's bearings factory. As a reservist he was recalled to the army at the outbreak of the war and went overseas almost immediately. He fought at the Battle of Tobruk and was awarded the Distinguished Service Medal for gallantry. He received the medal from the King when he returned to England in 1944. He fought at the Battle of Arnham in September of that year and was captured by the Germans. He died from illness in captivity in March 1945. His home was in Brownings Avenue.
Charles William HAYES Distinguished Conduct Medal, Corporal, 9 Platoon, C Company, Parachute 156th Battalion, Army Air Corps. Died while a prisoner of war in Germany
(formerly of the Essex Regiment). Aged 34
According to a newspaper report of that time Mrs. Hayes said 'My husband suddenly becomes shy when I ask him about the fighting'.
Charles transferred to the Army Air Corps where he served as Corporal 6009204 in 9 Platoon, C Company, 156th Parachute Battalion. He participated in the Battle of Arnhem (Operation Market Garden) but was reported wounded at missing on 25th September 1944. His commanding officer wrote to his wife, then living at 7 Brownings Avenue in Chelmsford: 'Your husband is, I am sorry to say wounded and missing. He received a wound in the arm just after landing, and when I saw him he appeared to be in practically no pain and very cheerful. We left him with a number of other wounded men at the landing place in the charge of medical orderlies, and I feel there is every chance he may be a prisoner. He was one of the most popular members of the unit'.
As it turned out Charles had been taken prisoner of war by the Germans. He spent time in Stalag XII-A in Limburg, Germany and Stalag IX-B in Bad Orb, Germany. He was still in captivity when, on 16th March 1945, he died from illness (reported as 'general paralysis, weak heard and low blood pressure') at a prisoner of war hospital at Bad Soden in Germany. He was aged 34. His widow and young daughter were then still living at 7 Browning Avenue.
Today Charles rests in Durnbach War Cemetery in Germany (grave 3. D. 12).
120319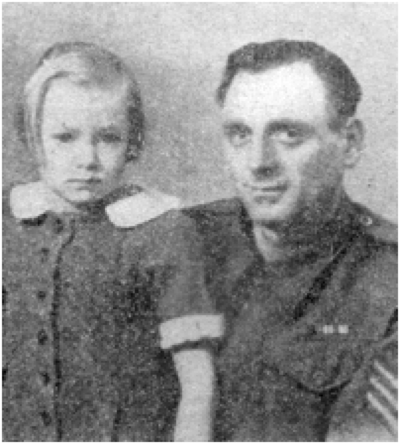 Charles was born in Marylebone, London in 1911, the eldest child of Charles William Hayes and Margery Annie Hayes (nee Morris) (1887-1944).
His parents had married in south London in 1910. Charles' father had been born in Germany around 1881. Charles' siblings included Marjorie J. Hayes (born 1912), and Nona A. B. Hayes (born 1913, died 1914).
In 1911 the census found four month-old Charles living with his parents at 68 High Road, Chiswick. At the time his father was a foreman at a scientific kite manufacturer.
Charles joined the Essex Regiment in 1930, serving for seven years. In 1937 he married Iris Lina Margaret Stokes (1907-1990) in north London. The couple had a daughter, born in east
London in 1939. The family moved to Chelmsford before the Second World War and Charles worked for the ball-bearing's manufacturer, Hoffmann's.
At the outbreak of the War Charles was recalled to the Essex Regiment and went overseas almost immediately. He fought at Tobruk in Libya as a Private (Acting Corporal) where his gallantry led to his being awarded the Distinguished Conduct Medal. The award was announced in The Supplement to the London Gazette dated 24th February 1942, but he was not presented the medal in person by the King until May 1944 when he returned to England after more than four years' active service overseas. The King said to him 'I warmly congratulate you upon your great bravery. You brought honour to yourself and your Regiment.'