Patrick Alfred Kingsley Mockford was born in Surrey the son of a Royal Flying Corps veteran who devised broadcasting's first phonetic alphabet and the aviation distress signal 'May Day'. Patrick came to Chelmsford after his father secured a senior role with Marconi's in the town. Naturally Patrick joined the R.A.F. during the war and trained in Canada. He lost his life on his 19th mission in April 1943 when his Lancaster was shot down in Denmark. His parents lived in Writtle Road.
Patrick Alfred Kingsley MOCKFORD, Pilot Officer (Navigator), 207 Squadron, Royal Air Force Volunteer Reserve. Killed when his aircraft was shot down in Denmark. Aged 20
It was 20 year-old Patrick's 19th mission. Also on board were Warrant Officer (Pilot) 930246 Kenneth Royston Rees (aged 21); Sergeant (Flight Engineer) A/14063 George Tyler, Royal Canadian Air Force (aged 22); Sergeant (Air Bomber) 1383884 Thomas Edward Ellingham (aged 29); Flying Officer (Wireless Operator/Air Gunner) 136345 Leonard Foulds (aged 23); Sergeant (Air Gunner) 1578147 Stanley William Cowham (aged 20), and Sergeant (Air Gunner) 1370576 Alexander William Cochrane (aged 20).
Some 207 aircraft - 68 Lancasters, 60 Halifaxes, 47 Wellingtons, and 32 Stirlings participated in the minelaying operation. 167 aircraft laid 593 mines off Heligoland, in the River Elbe and in the Great and Little Belts. Low cloud over the German and Danish Coasts forced the minelayers to fly low in order to establish their positions before laying their mines and much German light flak activity was seen. 22 aircraft - 7 Lancasters, 7 Stirlings, 6 Wellingtons, 2 Halifaxes - were lost. This was the heaviest loss of aircraft while minelaying in the war, but the number of mines laid was the highest in one night.
Among those lost was Patrick's aircraft which was on its return flight when ,at 1:29 a.m., a German flak battery at Oddesund Bridge in north-western Denmark opened fire and hit the aircraft. The pilot, Kenneth Rees, attempted to land the aircraft in a shallow inlet off the North Sea known as Nissum Bredning, a hundred yards from Remmerstrand. The aircraft broke into three parts and caught fire. All on board died as a result. of the incident.
Kenneth Rees' body was recovered from the aircraft by the Germans. George Tyler was found washed ashore later that morning. Thomas Ellingsham and Leonard Foulds were recovered in the early afternoon close to one another. Alexander Cochrane was found later in the day by a fisherman on fish traps having died from exposure (his body was not positively identified until 1998).
The five were buried at Lemvig Cemetery in Lemvig, Denmark on 5th May 1943. Patrick's body was washed ashore at Remmerstrand on 16th May 1943. Two weeks later Stanley Cowham was found near Humlum (he too was not positively identified until 1998). Both were buried at Lemvig Cemetery on 4th June 1943. Patrick lies in grave 704.
At the time of his death Patrick's parents were living at Long Acre (number 131), Writtle Road, Chelmsford. Later they lived at Romsdal in Roxwell Road, Chelmsford. Patrick's father became Sales and Contracts Manager for Marconi's in 1945. Ten years later he was appointed Commercial Manager, a role he held for 14 years.
120229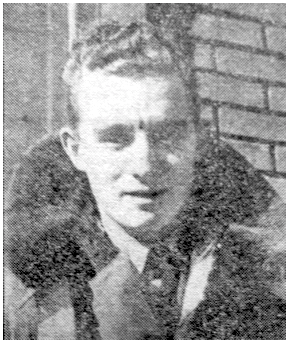 Patrick Alfred Kingsley Mockford was born in Surrey on 5th November 1922, the son of Frederick Stanley Mockford (1897-1962) and Winifred Mockford (nee Jagg) (1897-1985). His parents had married in Sussex two years earlier. Patrick's siblings included Owen S. Mockford (1921-1921), Laurence Elwyn Mockford (1924-1997), and Doreen S. Mockford (born 1927).
Patrick's father had served with 66 Squadron in the Royal Flying Corps from 1915 to 1917. After the war he worked as an Air Ministry official and participated in the early development of wireless for civil aviation purposes. He was the first examiner of candidates for the air operator's licence. He also devised broadcasting's first phonetic alphabet and the aviation distress signal 'May Day'. He came up with the phrase in the 1920s when Radio Officer at Croydon Airport, anglicising the French phrase 'M'aidez'.
In 1930 Patrick's father joined the Marconi Wireless Telegraph Company and in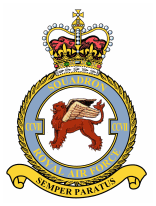 November 1935 became Assistant General Manager and later Deputy General Manager for the company, making his home in Chelmsford.
During the Second World War Patrick served with the Royal Air Force. He trained in Canada and was posted as Pilot Officer (Navigator) 145353 in 207 Squadron, His younger brother also served with the Royal Air Force, while his father was personal assistant to the Chairman and Managing Director of Marconi's.
At 8:55 p.m. on 28th April 1943 Patrick was on board a Lancaster I aircraft W4945 (markings EM-Z) which took off from R.A.F. Langer in Nottinghamshire on a mission to lay mines (Operation Gardening) off the Denmark coast.