Sidney Guy Rodd was born in Springfield, the son of an auctioneer. After education at Chelmsford's grammar school he joined Christy & Norris as an apprentice, later becoming an engineer with the firm. He learnt to fly in 1932 and married four years later. As a reservist he was called up at the outbreak of the war into the R.A.F. He was killed in an aircraft crash near Sevenoaks, Kent in February 1941.
Sidney Guy RODD, Pilot Officer (Pilot), No 2 Bombing and Gunnery School,
Royal Air Force Volunteer Reserve. Killed in an aircraft crash in Kent. Aged 37
On 2nd April 1932 he obtained his Royal Aero Club Aviator's Certificate (number 10433) at the Eastern Counties Aeroplane Club , flying a Robinson Redwing aircraft powered by an 85 horsepower Genet engine. At the time he was employed as an engineer.
In January 1934 Sidney appeared before Southend Magistrates. The Essex Chronicle reported:
"CHELMSFORD AIRMAN FINED £25. At Southend on Tuesday, Sidney Guy Rodd, engineer, Hill Road, Chelmsford, was summoned as the user of aircraft which was flown in such circumstances as, by reason of low altitude, to cause unnecessary danger to any person or property on land or water, at Thorpe Bay on Dec. 17.
Supt. Crockford said that was not a case of a machine flying low over houses from one point to another. What was alleged was that defendant "was flying round and round, and on at least three occasions he passed over property in the vicinity of Thorpe Bay railway station at such a height that he only just cleared the tops of the houses. P.c. Edwards said the machine "zoomed" down to within a few feet of the roofs of the houses, and this was repeated three or four times. Over the golf links the aeroplane came to within few feet of the ground, and witness thought was going make a landing, but it went up again.
P.c. Wakeford said that just before it made off the machine descended to within thirty feet of the ground.—Mr. Nalder (defending): There was nothing it could hit?— Only some golfers. (Laughter.)
Miss Doris M. Hudson, St. Awdry's College, Thorpe Bay, said she thought the aeropiane was going to crash, and she telephoned to the police.
Capt. A. W. Austin, Thorpo Bay, said the aeroplane seemed to him to be "just dodging the chimney pots." Witness formed the opinion that was, to some extent, "showing off."
Defendant said he had been flying since 1931, and had never had an accident. At Thorpe Bay he circled round two or three times .Over the fields his height was 100 ft., and over houses between 200 and 300 ft. The machine was good order and under complete control. He was not stunting. Visibility was excellent.—Answering Supt. Crockford, he said was circling round for practice. did not come down to 30ft. above the golf course; his height there was 100 ft.— Why come down to 100 ft. at all Because if you are practising a few turns you can see if you are making them perfectly when you are comparatively low.
Answering Mr. S. F. Johnson, J.P., defendant said that some of the statements of the witnesses were absurd.
The Mayor (Cr. H. E. Frith) said the Bench deemed the case proved. In view of the fact that the penalty for the offence might be £200 or six months' hard labour, the Justices were dealing leniently with defendant fining him £25 and costs, £1/15/8. "
In 1935 Sidney was serving as a 2nd Lieutenant in the Royal Army Service Corps (Territorial Army). The following year, on 1st August 1936 he married Eulalia Mary Olga Bullivant at St. Andrew's Church in Hornchurch. She had been born in Leigh-on-Sea on 31st October 1914 and was the onlu daughter of Howard Alexandra and Florence Bullivant. On 29th March 1939 she also gained her Aviator's Certificate (number 17513) flying an Avro Cadet at Southend Flying Club.
As a member of the Royal Air Force Volunteer Reserve Guy was called up for service shortly after the outbreak of the war. Using his flying expertise, served as Pilot Officer (Pilot) 85646 in No 2 Bombing and Gunnery School, .
He was killed on 24th February 1941 when the Blackburn Botha aircraft (serial number L6262) he was piloting from R.A.F. Millom near Haverigg in Cumberland dived into the ground at Ensfield Bridge, Leigh in Kent en route to R.A.F. Detling in Kent. The Blackburn Botha had an unenviable reputation as an unreliable and dangerous aircraft. Sidney was 37 years-old.
Three other crewmen were also killed in the incident: Sergeant (Navigator) 742144 Geoffrey Leo Pitman, Leading Aircraftman 948099 Phillip Leslie Jackson (aged 20), and Aircraftman 1st Class 980614 Harold Davenport.
At the time of his death Sidney's widowed mother was living at 35 Hill Road in Springfield. Sidney was a memberof the Springfield Lodge of Freemasons No. 3183.
Sidney's funeral was held at Holy Trinity Church, Springfield on 3rd March 1941. He left an estate valued at £1210 16s. 3d. to his widow.
His sister was buried in his grave when she died in 1966. Sidney's widow died in Berkshire in 1982.
150205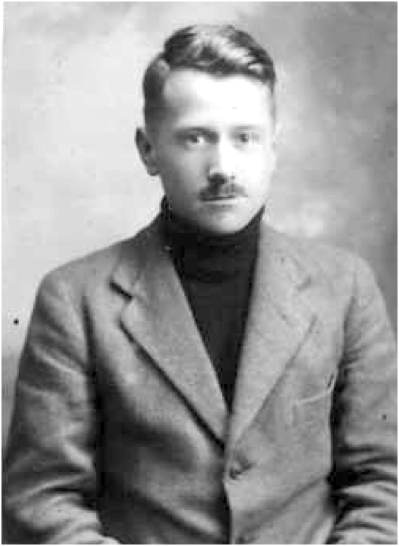 Sidney was born in Springfield on 17th July 1903, the only son of Sidney Rodd (1865-1916) and Chelmsford-born Larhini Clara Rodd (nee Martin) (1874-1950). His parents had married in 1899, producing an elder sister for Sidney the following year; Doris Martin Rodd (1900-1966).
His father was a well-known Chelmsford auctioneer and started his business in Chelmsford in 1890.
In 1911 the census recorded seven year-old Sidney living at The Croft, Mount Hill Avenue, Springfield with his parents, sister, maternal grandmother, and a domestic servant. At the time his father was in partnership with Mr. Slipper as an auctioneer and surveyor. Five years later Sidney's father died, leaving an estate of £1023 15s. 11d. to Sidney's father.
Sidney was educated at Chelmsford Grammar School.
Sidney's father died in 1916. The Essex Chronicle reported:
"Death of Mr. Sidney Rood.—We regret to state that Mr. Sidney Rodd. of the firm Messrs. Rodd and Slipper, auctioneers and estate agents, Duke Street, died Tuesday on morning, at ten o'clock. at his residence. The Croft, Mount Hill Avenue. Springfield.
Mr. Rodd was 51 years of age, and he leaves a widow and two children, a boy and girl. He was the second son of the late Mr. Alfred Rodd, auctioneer, of Rochford, and married Miss L. C. Martin, third daughter of the late Mr. Thomas Martin, of Chelmsford. He was educated at Chelmsford Grammar School, and established the business of Messrs. Rodd and Slipper some rwenty-seven years ago.
Mr. Alfred Martin joined him in partnership in 1894. That partnership was dissolved in 1901. when Mr. W. J. Slipper joined Mr. Rodd, and the business has been carried on ever since. Mr. Rodd had suffered from a bronchial affection for some time, and this was the cause of his death.
He was well known for his interest good causes, and was always ready to lend his aid to any charitable object. For about twenty years he acted as collector for the Chelmsford and Essex Hospital and Dispensary. He was a member the Springfield Lodge of Freemasons. The funeral will take place eight o'clock to-morrow (Saturday) morning Holy Trinity Churchyard, Springfield."
Sidney subsequently served an engineering apprenticeship with Messrs Christy & Norris while pursuing an interest in flying at the Southend Flying Club. After completing his apprentiship he joined the staff at Messrs. Christy & Norris was a fully qualified engineer.