Reginald James Simmonds was Chelmsford born and raised. He was killed in action in Italy in November 1944. His home was in Bradford Street.
Reginald James SIMMONDS, Bombardier, 76 (Shropshire Yeomanry) Medium Regiment,
Royal Artillery. Killed in action in Italy. Aged 25
During the Second World War Reginald served as Bombardier 955988 in 76 (Shropshire Yeomanry) Medium Regiment, Royal Artillery.
Aged 25, he was killed in action on 11th November 1944 in Italy. Today he lies in Faenza War Cemetery (grave III. F. 18).
At the time of his death his parents were living at 10 Bradford Street in Chelmsford.
Reginald is commemorated with comrades from the Shropshire Yeomanry on a roll of honour in St. Mary's Church Shrewsbury.
111231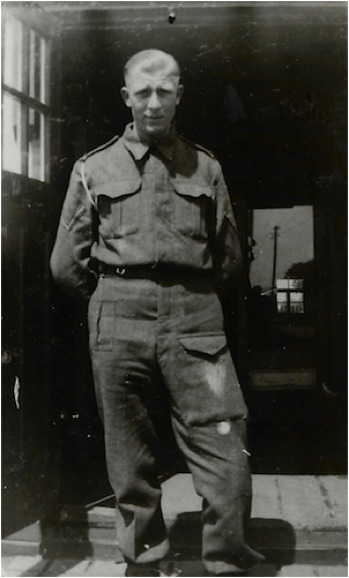 Reginald James Simmonds was born in Chelmsford on 14th August 1918, the third son of Richard George Simmonds (1879-1958) and Florence Alice Simmonds (nee Smith) (1884- 1961). His parents had married in Wickford on 1st October 1904. In 1911 Reginald's parents had been living in Beehive Lane in Great Baddow. At the time his father was engine fitter for motor cars.
He was christened at St. John's Church, Moulsham on 21st September 1919, at which point his father was an engineer of 10 Bradford Street, Chelmsford.
Reginald's siblings were George William Simmonds (1906-1986), Walter John Simmonds (1908-1989), Hilda Alexina Simmonds (1914-1998), Dorothy Elizabeth Simmonds (1915-1973), Phyllis Joan Simmonds (1922-1971), Irene Ivy Simmonds (1926-1926), and Gordon Eric Thomas Simmonds (1928-1991).