Reginald 'Reg' Arthur Clarence Springett was a member of the Salvation Army before the war and became an officer with them in May 1940. The following year, having served throughout the London Blitz, he joined the R.A.F. He also married in 1941 and had a son in 1943. Reg was killed in aircraft accident in Italy in November 1945. His parents lived in Goldlay Avenue.
Reginald Arthur Clarence SPRINGETT, Leading Aircraftman, 61 Squadron,
Royal Air Force Volunteer Reserve. Died in an aircraft crash in Italy. Aged 30
His first appointment was at Woodford and he carried out much good work in rescue parties and mobile canteens during the London Blitz. While based in Ramsgate, Kent he visited aerodromes and coastal gun sites as part of his Salvation Army duties.
Reg joined the Royal Air Force in July 1941 where he served as Leading Aircraftman 1438092 in 61 Squadron.
In 1941 he married Ethel Beatrice Kenton (1909-2000) in Kent. and two years later, on 26th November 1943, the couple had a son born in Tunbridge Wells, Kent.
On 14th November 1945 Reg died in an aircraft accident near Benevento in Italy, it is assumed on his homeward-bound flight.
At the time of his death Reg's parents were living at 11 Goldlay Avenue in Chelmsford while his wife and son were resident at Westwood in Kent.
Today Reg lies in grave VIII, C, 18 at Caserta War Cemetery in Italy. His widow died in 2000.
130407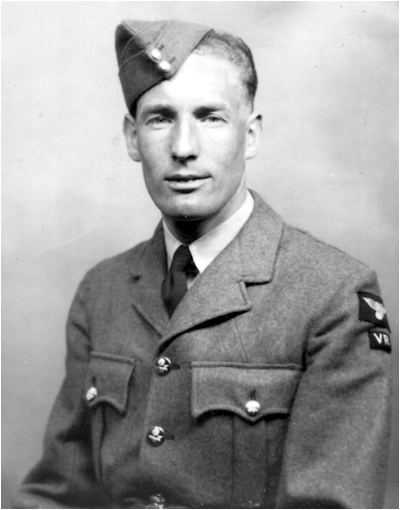 Reg was born in the Chelmsford district on 16th September 1915, the youngest son of furniature dealer William Oliver Gerald Springett (1884-1963) and Gertrude Ellen Springett (nee Shipton) (1884-1972). His parents had married in 1905. Reg's siblings included Bernard Gerald Springett (1908-1975), Hubert Thomas Springett (1912-2001) and Joyce Gertrude Springett (born 1917).
Reg was an officer with the Salvation Army. Just before the war he had entered the General Booth College, and passed out as an officer in May 1940.