James Lindsell served in the army before the war and rejoined in September 1914. He developed a kidney disease and was discharged as a result in August 1917 after almost three years' service, all in the United Kingdom. Afterwards he went to live with his widowed sister in Widford and it was there that he died in November 1917. A nephew, commemorated at Widford, died the following year.
LINDSELL, JAMES*,
Driver, Army Service Corps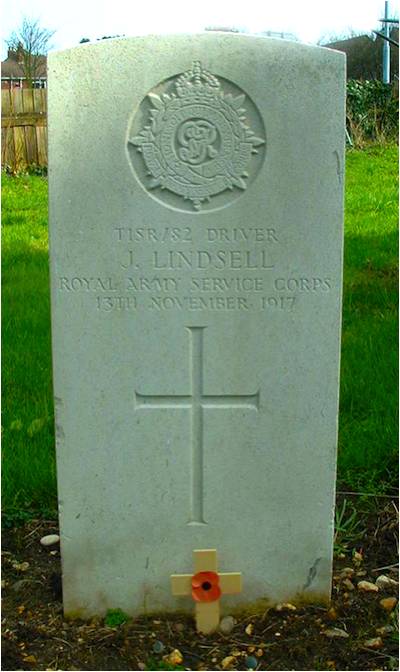 James was born in Woodham Ferrers (also known as Woodham Ferris) around 1871 the son of James Lindsell and Mary Ann Lindsell (nee Tunnage).
The 1881 census recorded ten year-old James with his parents and five siblings in Woodham Ferrers where his father was an agricultural labourer.
Aged 38, and working as a labourer James attested to join the army at Harrogate in Yorkshire as a special reservist on 1st September 1914, having previously served in the 55th Company, Army Service Corps. At the time he was five feet four and a half inches tall, weighed 121 pounds, and was a member of the Church of England. He was issued the service number T1/SR/82.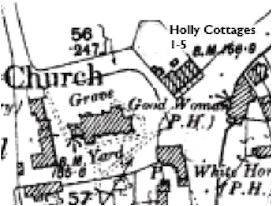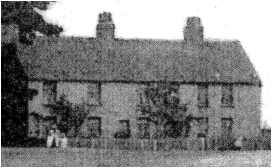 On 4th July 1917 James was admitted to hospital at Woolwich.suffering from the kidney condition chronic nephritis. As a result on 18th August 1917 he was discharged from the army having been considered no longer physically fit for war service. He had by then served for 2 years and 352 days, all within the U.K.
James subsequently went to stay with his widowed sister Emma Algar at her home, at Holly Cottages, Widford (pictured), and it was there that he died on 13th November 1917, aged 46. Four days later he was laid to rest in the northern part of the graveyard at St. Mary's Church in Widford with the service conducted by Rev. F. R. Thurlow. As the mourners left the church for the grave a member of the R.A.M.C. played the 'Dead March'.
James' nephew Arthur John Algar was to lose his life while serving with the army in 1918.
140317