Charles Norman Bridgeman (sometimes 'Bridgman') worked on the roads, joined the army and landed in France within a month of the start of the war, and was killed near Ypres in September 1917. His family home was off Moulsham Street.
He was born in Widford on 15th May 1884, the son of the railway signalman Charles Bridgeman and Marion Tweed Bridgeman (nee Norman). He was christened at Widford on 29th June 1884 at which time his father was a signalman living in Widford.
Charles' father had been born in Kelvedon around 1854; his mother c1853 in Bury St Edmund's, Suffolk. They had married in Suffolk in 1878 and in 1881 had been living at Field Street in Widford where Charles' father was a railway signalman.
Charles' siblings were Florence Marion Bridgeman (1880-1863), Minnie Ester Bridgeman (1882-1872), Maud Edith Bridgeman (1882-1972), William Henry Bridgeman (1886-1963), Ethel Amelia Bridgeman (1889-1953), James Frederick Bridgeman (1891-1970) and Arthur Edmund Bridgeman (1893-1967). All were born at Widford.
The 1891 census found six year-old Charles living at 2 Pryor's Siding, Widford with his parents and five siblings. Charles' father was still employed as a railway signalman. A decade later the family remained at the premises, now known as Sidings Cottages. Charles was a road labourer, his father still a signalman, and his brother William was a blacksmith's labourer.
Charles' father died in 1904, aged 50. He was buried at St. Mary's Church in Widford on 13th June 1904. After that Charles' widow and family moved to Chelmsford.
In the census in 1911 24 year-old Charles was living with his widowed mother and brother William at 5 Cable's Yard, off the eastern side of Moulsham Street, Chelmsford, just north of the junction with Hall Street. The terrace of houses in the yard can be seen in this photograph in which the terrace is tucked behind a building fronting Moulsham Street. In the census Charles was a road man for the County Council. His brother was a goods porter for the Great Eastern Railway.
Charles enlisted at Chelmsford and served in the Essex Regiment.
He landed in France on 22nd August 1914. That suggests he was a regular soldier or a reserve that was called up at the outbreak of the war.
He was killed in action on 9th September 1916 while serving as Private 7797. He is buried at Essex Farm Cemetery, Ypres, in Belgium (grave: II. Q. 12).
BRIDGEMAN, CHARLES NORMAN,
Private, 11th (Service), Battalion Essex Regiment
There is some confusion as to which battalion of the Essex Regiment Charles was serving with when he was killed - the Commonwealth War Graves Commission and 'Soldiers Died in the Great War' both list him with the 11th (Service) Battalion but the medal role index card shows Charles as serving with the 2nd Battalion.
The post-war history of the 11th (Service) Battalion shows it was in the Somme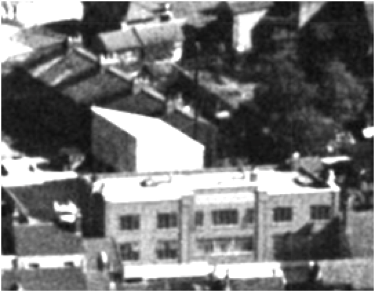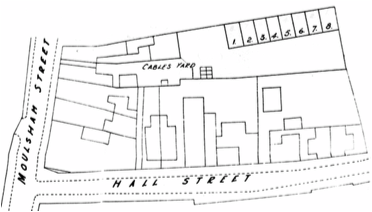 area of France, rather than near Ypres when Charles died:
"On September 6th the Brigade was on the move again, this time to Rainneville, the to Sailly-le-Sec, where again there was training in trench and wood fighting. On September 11th yet another transfer was made to Meaulte [just south of Albert], and then to the Citadel Camp, partly by way of country tracks."
Charles is commemorated on the Civic Centre Memorial, Chelmsford, and the Moulsham Parish Memorial, St John's Church, Moulsham. He was entitled to the 1914-15 Star, British War Medal, and Victory Medal.
The 1918 register of electors listed Charles' widowed mother still at 5 Cable's Yard. She later lived in Galleywood Road, Chelmsford, died early in 1926 and was buried at St. Mary's Church in Widford on 9th February 1926.
140323