Percy Stanley Charlick was a twin born and raised in Springfield and married in the Southend area. He joined the army in 1914, served in the cavalry, and survived until April 1918 when he was killed in action. His home was in Springfield Road.
CHARLICK, PERCY STANLEY,
Corporal, 7th Dragoon Guards (Princess Royal) (formerly Essex Yeomanry)
He enlisted into the Essex Yeomanry in the last week of December 1914 where he served as Corporal 1736 and 80591. He was killed in action on 4th April 1918 while serving as Corporal 80591 in the 7th Dragoon Guards (Princess Royal's), a regular army cavalry unit that was part of the 7th Cavalry Brigade in 3rd Cavalry Division at the time of his death.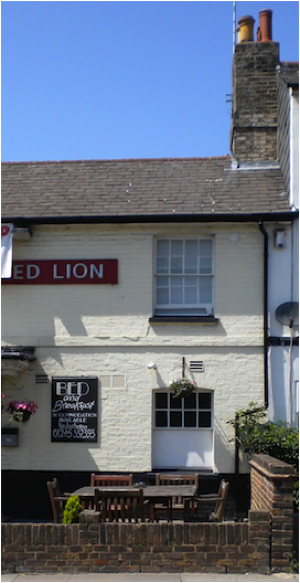 Percy was born in Springfield on 27th October 1887, the son of the plumber George Alexander Charlick and Alice Charlick. (nee Devenish) George's father had been born in 1862 in Springfield; his mother c1863. in Great Waltham. The couple had married in 1883. He was baptised at All Saints' Church, Springfield on 10th October 1888.
Percy's siblings. all born in Springfield, were Walter George Charlick (1884-1948), Bertie Thomas Charlick (1886-1960), Emily Maud Charlick (born on 19th May 1890, baptised at Springfield Holy Trinity Church on 3rd August 1890, and died in 1890), Sarah Louisa Charlick (born in 1891, baptised at Springfield Holy Trinity Church on 17th January 1892, and died in 1894), Maud Laura Charlick (born in 1893), Havelock Charlick (born on 22nd September 1897, baptised at Springfield Holy Trinity Church on 27th March 1898, and died in 1898), his twin Frederick Charles Charlick (1897-1898), Violet May Charlick (1899-1926), and Florence Helena Charlick (1904-1929).
Three year-old Percy was listed in the 1891 census with his mother and two siblings visiting his grandfather Joseph Devenish at Chatham Green, Great Waltham.
The 1901 census recorded 13 year-old Percy living with his parents and four siblings in Arbour Lane, Springfield. He was employed as a baker's errand boy, while his father was a plumber and gas fitter. Percy's brothers Walter and Bertie were a coachman and worked for a wine merchants respectively.
Percy married Ada M. Curtis in 1915 in the Rochford district. Percy lived at Westcliff-on-Sea, and enlisted at Colchester.

Percy has no known grave and is commemorated at Pozieres Memorial, 6 kilometres north-east of Albert, Somme, France. The memorial relates to the March and April 1918 period when the Allied Fifth Army was driven back by overwhelming numbers across the former Somme battlefields, and the months that followed before the Advance to Victory, which began on 8th August 1918.
He is also commemorated by the Civic Centre Memorial, Chelmsford and on the Springfield Parish Memorial at All Saints' Church, (both of which record his regiment as 'KD GDS'). He was entitled to the British War Medal and Victory Medal.
The 1918 register of electors listed Percy's absent brother, Walter, and Walter's wife at 140 Springfield Road, Springfield (later renumbered as 251, and today part of the Red Lion pub). His father was listed nearby at 2 Lionfield Terrace.
Percy's mother died in 1925, aged 64; his father died in 1933, aged 71.