Horace James 'Dick' Devenish came from Broomfield, lost his father to typhoid in 1884 and his mother thirteen years later. He emigrated to Canada in 1907, worked as a farmer and joined the Canadian army in February 1915 and travelled to Europe. He was killed in March 1918 at the Battle of Mureuil Wood.
DEVENISH, HORACE JAMES,
Sergeant, Lord Strathcona's Horse (Royal Canadians), R.C.A.C.
An enlargement of Horace's face can be seen left. He served in the cavalry as Private 552402 Devenish in Lord Strathcona's Horse (Royal Canadians), R.C.A.C.
A history of the regiment includes:
"At the outbreak of World War One, the Regiment was mobilised and began its training in England. In 1915, Lord Strathcona's Horse served as infantry in the trenches in France. On 16 February 1916, the Strathcona's were reconstituted as a mounted force. In March 1917, the Regiment again saw action as cavalry during the defence of the Somme front [in northern France]."
On 30th March 1918 Horace and comrades in Lord Strathcona's Horse, which along with the Royal Canadian Dragoons formed the Canadian Cavalry Brigade, participated in what became known as the Battle of Mureuil Wood (Bois de Mureuil).
O
Horace was born in Broomfield in 1881 (though his army records erroneously suggest his birth was on 22nd June 1884 in Springfield). He was christened at Broomfield on 24th April 1881, the son of William George Devenish and Fanny Devenish (nee Olive).
His father was a carpenter and resident at Broomfield. Horace's parents had both been born in Great Waltham in 1842 and in 1844 respectively and the couple had married there on 5th April 1866. At the time Horace's father was aged 23, a wheelwright of Great Waltham, and the son of the publican James Devenish. His mother was aged 22, a dressmaker of Great Waltham, and daughter of Adam Olive, a gardener.
Horace's siblings, included Emily Annie Devenish (born c1867). Florence Devenish (born in 1868, christened on 26th July 1868 at Broomfield). William Edward Devenish (born in 1870, christened on 28th May 1870 at Broomfield), Gertrude Fanny Devenish (born in 1876, christened on 27th August 1876 at Broomfield, died in 1893), Mabel Olive Devenish (born in 1877, christened at Broomfield on 24th February 1878, died in 1884, and buried at Broomfield on 10th November 1884), Eveline Ella Devenish (born in 1879 and christened at Broomfield on 27th April 1879), and Crystal Marion Devenish (born on 6th March 1883). All were born in Broomfield apart from Emily who came from Great Waltham.
At the time of the 1881 census Horace was ten weeks old and living with his parents and six siblings in Broomfield where his father was a millwright. Horace's father died in 1884, aged 42 during an outbreak of typhoid in Broomfield. He was buried on 17th November 1884, a week after his daughter Mabel had been buried there.
The 1891 census recorded Horace, aged ten living at 12 Phillip's Cottages, off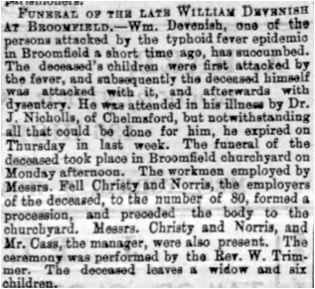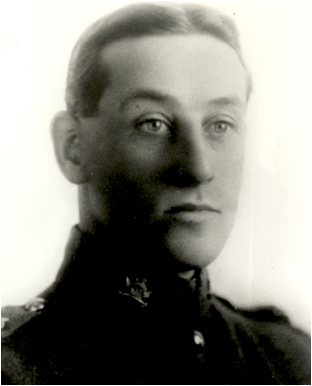 Church Lane in Springfield, with his widowed mother Fanny, two sisters and nephew Clifford. His mother was a needlewoman and nurse. His mother is thought to have died in 1897.
Horace has yet to be found in the 1901 census, but six years later is know to have left England: he arrived in Halifax, Nova Scotia on the S.S. Scdinia on 3rd May 1907 en route for Alberta. He was accompanied by his 14 year-old nephew Bernard Gilbert 'Glen' Devenish.
The Canadian census in 1911 found 30 year-old Horace living with his sister Crystal, her 29 year-old husband Frank Payne, and their four Canada-born children at Mountain View in Alberta. Horace and Frank were both ranchers. Horace's sister and brother-in-law had arrived in Canada in 1903 and it was that couple who had encouraged Horace to emigrate to Canada where land was available for settlers.
On 2nd February 1915 at Cardston, Alta, Alberta in Canada Horace attested to serve with the Canadian Over-Seas Expeditionary Force. At that time he was unmarried, working as a farmer and living at Mountain View and was said to have been born in Springfield. His next of kin was his elder sister, Emily Annie Devenish, also of Mountain View. He had previously served three years in the 23rd Alberta Rangers. He was five feet eight inches tall, had an expanded chest of 37.5 inches, was of dark complexion, with blue eyes, and dark brown hair.
Horace can be seen in the centre of front row in the group photograph which shows sergeants in the 13th Canadian Mounted Rifles, Canadian Expeditionary Force at Calgary, Alberta in 1915.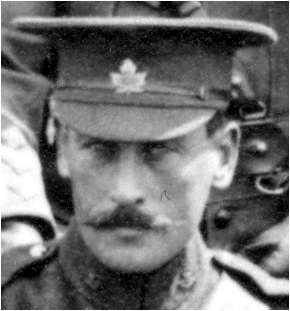 Over the previous week the Germans had made spectacular progress against the Allied army, gaining as much as 30 miles in some places. On the morning of 30th March 1918 the German 23rd Saxon Division was in possession of the wood, which overlooked the River Ancre and controlled the Amiens to Paris railway. Lord Strathcona's Horse, including Horace who was in 'A' Squadron, was ordered to take the south-east part of the wood while comrades from the Canadian Cavalry Brigade would enter the wood from the opposite direction. Fierce fighting broke out but by the end of the day the wood was in Allied hands. The cost was heavy, with over three hundred Canadian casualties. Among them was Horace who was one of 45 men from Lord Strathcona's Horse killed that day.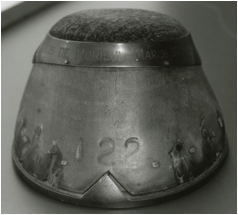 The commander of 'C' Squadron Lord Strathcona's Horse, Lieutenant Gordon Flowerdew, who was also killed, was awarded a posthumous the Victoria Cross for his gallantry that day.
Pictured left is a horse's hoof found at Mureuil Wood sometime after the battle. The identification on the hoof confirms the animal belonged to the Strathcona's.  The horse's hoof is now a paper weight/pin cushion residing on the desk of the commanding officer of Lord Strathcona's Horse in Edmonton.
Horace has no known grave and is commemorated on the Canadian National Vimy Memorial, near Vimy, Pas de Calais in France, by the Civic Centre Memorial, Chelmsford and on the Cardston Cenotaph in Alberta, Canada.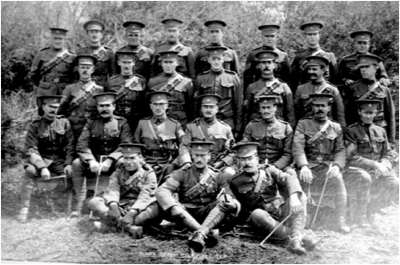 Below is an extract from page 397 of the 1914-1918 Book of Remembrance housed on the most prominent altar of the chapel in the Memorial Chapel of the Peace Tower in the Canadian Parliament Buildings in Ottawa. 
131003