Ernest Edward Passfield worked with horses like his father before him. He joined the army early in the war and landed in France in October 1915. He died from wounds in March 1916. His home was in Springfield.
PASSFIELD, ERNEST EDWARD,
Private, 9th (Queen's Royal) Lancers

Ernest subsequently lived in Springfield, enlisted into the army at Chelmsford, and landed in France on 18th October 1915. He is pictured second from right in the front row in the photo, below-left.
He died from wounds on 16th March 1916 while serving as Private L/6395 in the 9th (Queen's Royal) Lancers.
He is buried at Longuenesse (St. Omer) Souvenir Cemetery, Pas de Calais, in France (grave: II. B. 41). St. Omer is a large town 45 kilometres south-east of Calais and was a major hospital centre during the war and it is likely that Ernest was brought there from the front.
Ernest's brother Harry Reginald Passfield served in the Essex Regiment during the war and was best friends with Edward George Harvey, also commemorated at the war memorials in Springfield and the Civic Centre, Chelmsford. A relative has recalled how Harry was very upset by Edward's death.
Ernest is commemorated on the Civic Centre Memorial, Chelmsford and on the Springfield Parish Memorial at All Saints' Church. Ernest was entitled to the 1914-15 Star, British War Medal, and Victory Medal. His mother died in 1952, aged 80.
150822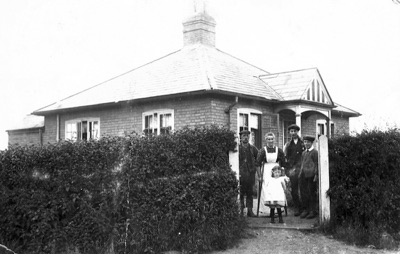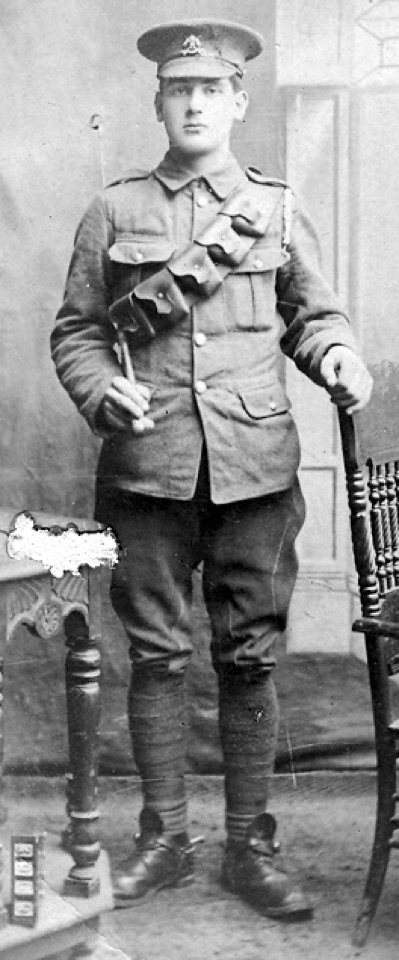 Ernest was born in Great Waltham in 1893, the son of Harry Passfield and Eliza Passfield (nee Marshall). His father had been born c1867 in Great Leighs; his mother c1872 in Great Waltham. the couple had married on 16th May 1891 at Great Waltham. At that time Ernest's father was aged 22 and employed as a labourer. His bride was two years younger and like Ernest's father lived in Great Waltham.
His five siblings were Minnie Florence Passfield (born in 1891 in Little Waltham, died in 1973), Albert Maurice Passfield (born in 1895 in Broomfield, died in 1961), Harry Reginald Passfield (born in 1898 in Broomfield, died in 1966), George Lindley Passfield (born on 21st July 1900 in Broomfield, died in 1973) and Doris Mabel Passfield (born in 1910 in Broomfield, died in 1984).
The 1901 census found seven year-old Ernest living with his parents and four siblings at Parsonage Green in Broomfield where Ernest's father was a horseman on a farm.
In 1911 the census recorded 18 year-old Ernest boarding with Edward and Edith Wood at Rothman's Cottage in Great Baddow. Ernest was a groom, while Edward Wood was a chauffeur. Meanwhile Ernest's parents and three younger siblings were living near Nabbott's Lodge in Springfield where his father was employed as a horseman on a farm. Nabbott's Lodge stood at the junction of Lawn Lane and White Hart Lane.