Charles 'Chook' Self spent his early years in Worcestershire before coming to Chelmsford by 1901. He worked for the town's electrical engineers Crompton & Co. and joined the local Territorial Royal Engineers. Mobilised after the outbreak of the war he served in the UK and was drowned when travelling from Ireland when his ship, R.M.S. Leinster, was torpedoed and sunk in the final month of the war. His home was in Primrose Hill.
SELF, CHARLES,
Serjeant, 21st (Essex) Fortress Company, Royal Engineers
being military personnel.
On 25th October 1918 the Essex County Chronicle reported:
"Mrs. Self, of 22 Rainsford Terrace, Chelmsford, has received notification that her son Sgt. C. Self, of the R.E.'s is missing, believed drowned, owing to the Leinster disaster. He had been stationed at Felixstowe, and went to Ireland on official duty. He was 35 years of age, single, and was formerly employed at the Arc Works."
The same day's Essex Weekly News carried the following report:
"Sergt. C. Self, son of Mrs. Self, of Rainsford-end, Chelmsford, is reported missing, believed drowned. Deceased. who was 35 years of age and single, was formerly employed at the Arc Works."
Charles has no known grave and is commemorated on the Hollybrook Memorial, Southampton, on the Civic Centre Memorial, Chelmsford and by the Chelmsford Parish Great War Memorial in Chelmsford Cathedral.
The 1918 register of electors listed an absent Charles, and his mother living at 22 Primrose Hill. She died in 1932, aged 82.
140103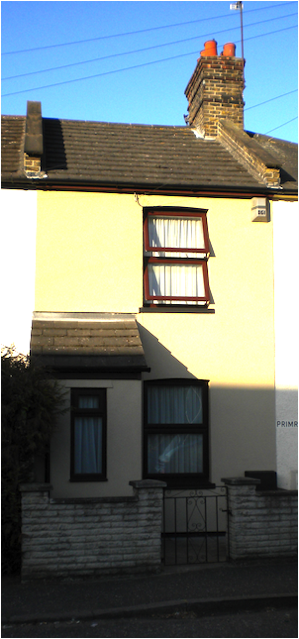 Charles was born at Stourbridge, Worcestershire in 1882, the son of the leather dresser James Self and Mary Ann Self. His father had been born c1845 in London; his mother in 1850 in Little Baddow. They are thought to have moved to Stourbridge around 1880 and had been recorded there in the 1881 census.
Charles' nine siblings, included Minnie Adelaide Self (born in 1874 in Chelmsford, died in 1936), William James Self (born in 1877 in Chelmsford), Nellie Self (born in 1880 in Chelmsford, died in 1967), Annie Self (born in 1884 in Stourbridge), Henry Isaac Self (born in 1887 in Stourbridge, died in 1964) and Winifred Self (born in 1889 in Stourbridge, died in 1964). Three others died in childhood.
The 1891 census found nine year-old Charles living with his parents and six siblings in Stourbridge. His father was a leather dresser, his sister Minnie a glove maker. By the next census a decade later the family had moved to 16 Primrose Hill, Chelmsford. The household consisted of 19 year-old Charles, an electrical engineer's labourer, his parents and two brothers. His father was still employed as a leather dresser, as was his brother William, while brother Henry was a draper's light porter.
Charles' father died in 1906, aged 61. Five years later the census found Charles, aged 29, living with his widowed mother and siblings Henry and Winifred at 22 Primrose Hill - the same house as in 1901 but renumbered in the interim. Charles was an armature winder at Crompton's electrical engineer's. His brother worked as a metal turner at Hoffmann's ball-bearing factory, while his sister was an assistant at a confectioner's.
With his electrical engineering background Charles enlisted before the war at Chelmsford into the local Territorial unit of the Royal Engineers - the 21st (Essex)
Fortress Company, Royal Engineers which was intended to operate searchlights as part of the defences for Harwich - where he was Serjeant 530010.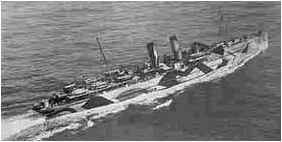 Mobilized at the outbreak of the war, Charles appears to have served only in the United Kingdom, including a period at Felixstowe in Suffolk.
He died at sea on 10th October 1918 when the R.M.S. Leinster was torpedoed by a German U-Boat, UB-123, shortly before 10 a.m. in the Irish Sea some 16 miles off Kingstown (Dun Laoghaire) en route from there to Holyhead. More than 500 people were killed, the majority