Francis Percy Cousins came to Chelmsford from Suffolk. During the war he served in the army and died from wounds in October 1918 in France. His home was in Moulsham Street.
COUSINS, FRANCIS PERCY,
Private, 5th Battalion, Northamptonshire Regiment (formerly Suffolk Regiment and Essex Regiment)
Francis died from wounds, aged 24, on 4th October 1918. Today he lies in Doingt Communal Cemetery Extension in France (grave: III. D. 6.). Many of the graves in the cemetery contained men who died at the 20th, 41st and 55th Casualty Clearing Stations which had been established at Doingt.
At the time of his death Francis' parents were living at 186 Moulsham Street in Chelmsford, three doors towards the town centre from the junction with New Writtle Street (pictured). The register of electors for that year listed them and an absent Francis as voters from that address.
Francis is commemorated on the Moulsham War Memorial at St. John's Church, Chelmsford.
140301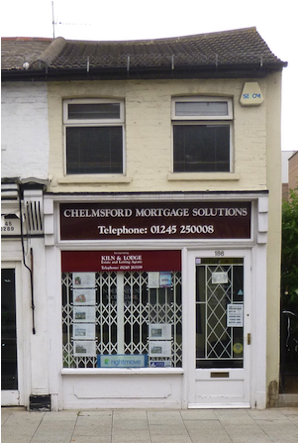 Francis was born in Hadleigh, Suffolk in 1884, the elder child of blacksmith George W. and Priscilla Cousins. He had a younger sister, Eva Florence Cousins (1896-1908).
By 1901 the family had moved to Essex, with the census of that year recording Francis, aged seven, with his parents and sister in Broomfield, where his father was a blacksmith. A decade later the next census found Francis, aged 18, with his parents at Willingale Doe where his father was the manager of the blacksmith's.
During the First World War Francis enlisted into the army at Epping and served as Private 27245 in the Essex Regiment. He was subsequently posted to the Suffolk Regiment (service number 5603) and finally to 5th Battalion of the Northamptonshire Regiment where he served as Private 41947.