Alfred Smith was one of fifteen children born in Springfield. He worked as a fishmonger before serving in the army briefly in 1901. Two years later he married and settled in Woolwich, Kent with his wife where they had five children. Alfred worked as a furniture remover and carman. Five months into the war he joined the army and was soon sent to the Mediterranean theatre. He contracted enteric and pneumonia and died in a military hospital in Egypt in August 1915. His parents' home was in Springfield Road. A brother was also killed during the war, shortly before the Armistice.
Alfred was born on 18th October 1881 in Springfield, the third son of the tailor and Springfield Sub-Postmaster Henry Madder Smith and Sarah Ann Smith (nee Barker). He was baptised at Baddow Road Congregational Church in Chelmsford on 13th November 1881 at which point his father was a tailor.
Alfred's father had been born in 1854 in Broome, Norfolk as 'Henry Madder'; his mother in 1857 in Chignal Saint James. The couple had married in 1877. From at least 1871 Alfred's father used the alternative surnames 'Smith' or 'Madder Smith' as well as 'Madder', a confusing habit that was continued by several of his children.
Alfred's fourteen siblings, all born in Springfield (and registered as 'Madder' but baptised as 'Smith) were: Edith Gertrude Smith (born in 1875), Henry Ernest Smith (born in 1877), Charles Madder Smith (born in 1878), Jessie Smith (1880-1884), Ella Lilian. Smith (1883-1955), Harold Randolph Smith (born in 1885), Horace Victor Smith (born in 1887), Percy Frederick Smith (born in 1889), Hilda Smith (born in 1890), Joseph Wilfred Smith (1893-1918), Ivy Nellie Kate Smith (1895-1968), Ruby Smith (born in 1896), and Mabel Irene Smith (born in 1899).
In 1881 the census, taken six months before his birth, had found Alfred's parents at Randulph Terrace, Springfield where his father was a master tailor. A decade later the family, then consisting of Alfred's parents and nine children were still resident there. Alfred was a ten year-old scholar; his father still a tailor.
Alfred subsequently worked as a fishmonger and on 28th January 1901, when aged 19 years and three months, he attested to join the army's Hussars of the Line in London. At the time he was five feet five and a quarter inches tall and weighed 132 pounds. He had a fresh complexion, blue eyes and brown hair. Having passed his medical the same day he was posted to the 19th Hussars. However, his initial stay in the army was not to be long. On 9th July 1901 he was discharged from the army at Canterbury, Kent 'having been found to be medically unfit for further service'. He had served for 163 days during which time his conduct had been 'very good'.
On 26th December 1903 Alfred married Ethel Mary Partridge at All Saints' Church in Writtle. At the time he was 22 years old, lived in Plumstead, Kent and worked as a carman (equivalent of a van driver today). His bride was two years his senior and lived in Writtle.
The couple went on to have six children, all born in Woolwich, Kent: Ethel Ivy Smith (born in 1904), Mahala Smith (born in 1906), Nellie Florence Smith (born in 1907), Edith Gertrude Smith (born in 1909), Hilda Smith (born in 1910), and Alfred Smith (born in 1913).
The 1911 census found 29 year-old Alfred, his wife, five children and an elderly lodger living at 74 Princes Road in Plumstead, Kent. He was then working as a furniture remover.
On 31st January 1915 Alfred rejoined the army, attesting at Woolwich to join the Army Service Corps (horse transport). By then he was 33 years old, and was living at 7 Park Avenue in Plumstead and working as a grocer's carman. He had grown to five foot six inches tall, weighed 148 pounds and had good physical development.
He joined his unit as Driver T2/SR/02639 at Aldershot on 3rd February 1915 and on 8th March 1915 left England as part of the Mediterranean Expeditionary Force. The force had been sent to attack Turkish forces in Gallipoli.
SMITH, ALFRED,
Driver, Reserve Horse Transport Depot, Army Service Corps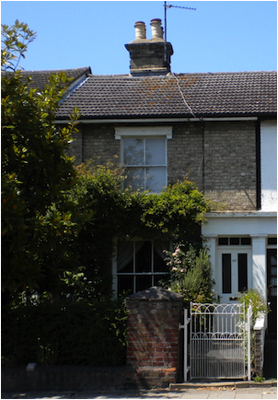 It is not clear whether Alfred landed in Gallipoli or went direct to Alexandria in Egypt, but it is known he was attached to the Naval Brigade.
Alexandria was used as a hospital centre for soldiers wounded or taken ill in Gallipoli.
On 4th August 1915, the first anniversary of the start of the war, Alfred was admitted to ward 16 of 21st General Hospital in Alexandria, suffering from enteric fever. He had never been inoculated. Semi-conscious on admission, he also suffered from pneumonia and died there four days later from heart failure. At the time of his death he was serving with the Reserve Horse Transport Depot.
On 27th August 1915 the Essex County Chronicle reported:
"DEATH AN OLD BOY THE DARDANELLES. News has come to hand at the War Office of the death Mr. Alfred Smith, the third son Mr. and Mrs. Henry Smith, Springfield. He leaves a wife and six children, residing at Plumstead, Kent. He enlisted in the Army Service Corps in October last, and after about five weeks' training in England went to Egypt, where was attached to the Naval Brigade.
He saw some very exciting times, according his letters home. On one occasion the midday meal was ready to be served up when a large shell burst the middle of it, and the whole of the food was spoiled. Luckily that particular occasion the alarm had been given in time, and every man got safely into the dug-outs. No details are to hand to how he met his death: just the official from the War Office. It is rather singular that on day after the receipt of this sad news a letter was received by his parents stating he was in best of health. This letter was dated July 23rd."
Today Alfred rests in Alexandria (Chatby) Military and War Memorial Cemetery (grave: J. 136).
Alfred is not commemorated on the Civic Centre Memorial, Chelmsford nor the Springfield Parish Memorial at All Saints' Church.
His brother, Joseph Wilfred Smith, was killed by enemy machine gun fire ten days before the Armistice in 1918 while serving with the 44th (New Brunswick) Battalion of the Canadian Expeditionary Force.
The 1918 register of electors listed Alfred's parents still at 124 Springfield Road (today's number 283, pictured).
His father died in 1929; his mother four years later.
Alfred's brothers Percy Frederick Smith (aka Madder) and Harold Randolph Smith (aka Madder) joined the Canadian army in Winnipeg, Manitoba in December 1915 and December 1917 respectively.
140827