Peter Neville Kipling was born in London, the son of a surgical instrument maker. He served in the army during the either side of a period helping in his father's business in London. Two of his brothers were killed serving with Bomber Command. He married in March 1944, and in June 1944 he was killed in London while serving as a dispatch rider. His mother lived in Broomfield Road.
Peter Neville KIPLING, Corporal, 54 R.H.U. Regiment, Royal Army Service Corps
Killed in a road traffic accident in Putney, London. Aged 22
On 4th March 1944 Peter married Dora Winifred Green (1918-2000), the only daughter of Mr. and Mrs. A. Green of Danbury Park, in Danbury. A Chelmsford newspaper reported:
"MARRIAGE OF MR. PETER KIPLING AND MISS DORA W.- GREEN.
The wedding of Mr. Peter Neville Kipling, youngest son the late Mr. Robert Kipling and of Mrs. Kipling. O.B.E., of Chelmsford, with Miss Dora Winifred Green, only daughter of Mr. and Mrs. Arthur Green, Danbury, was solemnised at Danbury Parish Church on Saturday, the Rev. F. S. Hopkirk officiating.
Mr. Harold Green (brother of the bride) was best man; he arrived from Algiers only last week. The bride wore a handsome Nottingham lace dress with embroidered veil and coronet orange blossom, and carried a sheaf of arum lilies, daffodils and heather. She was attended by Mrs. Dennis Smith (in blue silk taffeta dress, with embroidered net overlay). Miss Pamela Simmons (in pink silk taffeta), and Miss Anne Butcher (in mauve and gold silk taffeta). They had headdresses of gold leaves ajid carried Victorian posies. The flowers were the gift of Mrs. J. T. Wigan. Mrs. Dix played "Wedding Day" (Grieg), Handel's "Largo," and Mendelssohn's "Wedding March," and two were sung.
Among those attending the ceremony were Brig.-Gen. and Mrs. J. T. Wigan, and the nursing and indoor and outdoor staffs at Danbury Park, where the bride was in charge of the dairy. Her father has been Mrs. Wigan's farm manager for 18 years. He is also Special-constable, and Special Sgt. Harker and Sergt. Collins. M.M., represented the Police Force.
The bride was presented with silver horseshoe by tiny Julie Kipling and Master John Pengelly. The bridegroom's father was a well-known traveller on the 8.4 a.m. train to London, where he carried on business as a surgical instrument maker. Mrs. Kipling was awarded the O.B.E. for her services to charity in the last year. She has lost two sons in the present war. At the reception at the Spinney Cafe, the toast of The Bride and Bridegroom was proposed Gen. Wigan in felicitous terms. The bride's going away dress was blue, with beige jigger coat and Wren style hat."
Just under four months later, on 22nd June 1944, Peter was killed while serving as a dispatch rider following an accident near Putney in south-west London when he was in collision with an armoured car while delivering dispatches to the war office. He was 22 years old.
Peter was buried at St. Mary's church yard in Broomfield on 28th June 1944, with the service conducted by the Rev. G. H. R. Morgan. He is commemorated on the village's British Legion war memorial and on a stained glass window at St. Mary's Church in Broomfield.
After the war Peter's widow lived in Upwick, Hertfordshire. At the time of his death his mother lived in 'Ashcroft' (today's number 192), Broomfield Road, in Chelmsford.
150324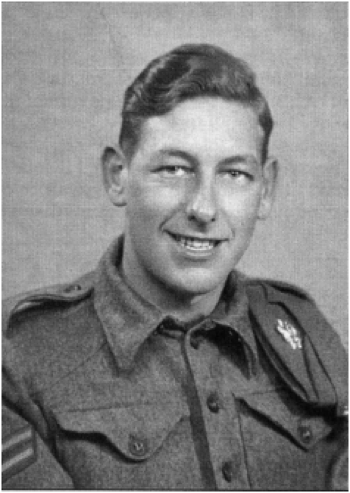 Peter Neville Kipling was born in London in 1922, the youngest son of Robert Kipling (1884-1943) and Rosa Kate Kipling (nee Knight) (1889-1995). His parents had married in Northern Ireland in 1914.
Peter's siblings were twins Bernard Kipling (1918-1941) and Guy Kipling (1918-1943), Robert Edward Kipling (1920-2007), and Pauline Kipling born in 1923.
Peter's brother, Bernard, was killed in 1941 while serving as a Sergeant (Observer) in 51 Squadron, Royal Air Force. Their brother Guy Kipling was killed in 1943 while serving as a Sergeant in 90 Squadron, Royal Air Force.
Prior to joining the army Peter assisted in his father's surgical instrument business in Clerkenwell, London. After the death of his father in 1943 Peter was released from the army to return to the family business. Later he was recalled and served as Corporal T/83578 in 54 R.H.U. Regiment, Royal Army Service Corps.