Herbert William Cox-Brown came to Chelmsford from London. He joined the army in 1906, went France early in the war and was killed near Mons in October 1914. The son of his adoptive parents was also killed during the war. Their home was in South Primrose Hill.
COX-BROWN, HERBERT WILLIAM,
Private, 2nd Battalion, Essex Regiment
A post-war account reported:
"The methodical nature of German gun-fire - which was a feature persisting throughout the campaign - was noticed on October 3rd, when a heavy gun threw in shells at intervals of a quarter of an hour throughout the day. The intensity of the shelling increased during the evening and work on the defences had to be stopped. The casualties were one killed and two wounded."
Herbert may have been the man referred to in that account for he was killed in action on 3rd October 1914. He was subsequently buried in the Vauxbuin French National Cemetery (grave IV. F. 11.), some four kilometres south-west of Soissons, Aisne, France.
On 20th November 1914 the Essex County Chronicle reported:
"Private H. Cox-Brown, 23, 2nd Essex Regiment, adopted son of Mr. and Mrs. F. Brown, of Rainsford End, Chelmsford, was killed in action in France on Oct. 3. The deceased was well-known as a hockey player, and was a member of the team to which the late Lieutenant Aurial Round, of Witham, belonged. He had served nine years in the Army and was a general favourite. Mr. and Mrs. Brown have a son Fred, who is also with the 2nd Essex Regiment."
A week later the Essex Weekly News carried a similar report:
"Pte. H. Cox-Brown aged 23, 2nd Essex Regiment, adopted son of Mr. and Mrs. F Brown, of Rainsford-end, Chelmsford, was killed in action in France on Oct. 3. He was a well-known hockey player, and was a member of the team to which his late Lieutenant Aurial Round, of Witham belonged."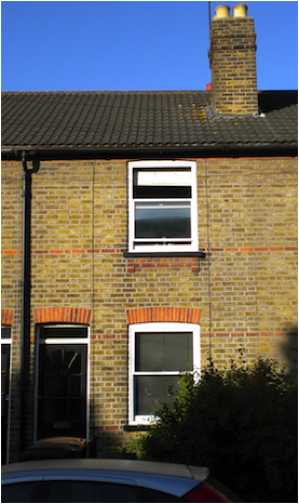 Herbert was born in Hammersmith, London in 1888, one of four known children of Tom and Helen Cox. In 1891 two year-old Herbert was living with his parents, a grandmother and two siblings at 14-16 Midland Street in Ratcliff in London's East End. His father was a publican who had been born in Spetisbury, Dorset in 1855. His mother had been born in London around 1859.
A decade later the 1901 census recorded 12 year-old Herbert, his parents and three sisters at The Star public house at 107 Greenhill Road in East Ham, where his father was a beer house keeper.
Herbert was subsequently adopted by John Frederick Brown and Alice Caroline Brown. Herbert's adoptive parents had been born in Springfield, his adoptive father in 1859; his adoptive mother c1859. They had married in 1883.
Herbert's adoptive siblings were all born in Chelmsford. They included Frederick J. Brown (born c1887), Charles Edward Brown (born in 1890) and Mary Lucy Eleanor Brown (born in 1891). The three had a half-sister, Edith Caroline Brown, born in 1882 in Battersea, London.
Herbert's adoptive family were resident at 25 South Primrose Hill (today's number 75), Chelmsford at the time of the 1901 census, at which point his adoptive father was a furniture remover, while Frederick was a market gardener. A decade later Herbert's adoptive parents and sister Mary were recorded at the same property (then
numbered 39). His adoptive father was a general labourer; his adoptive wife a laundress, while Mary was a clerk.
Herbert was a barman living at Manor Park when he enlisted into the army, around 1906 at Ilford. He served as Private 8433 in the 2nd Battalion of the Essex Regiment, a regular army unit., and is known to have served in G Company, and as a marksman.
At the outbreak of the war the 2nd Battalion, presumably including Herbert, was at Sheerness in Kent. Over the next few weeks the battalion spent time at Cromer and Norwich in Norfolk, then Harrow in Middlesex, before embarking from Wembley Park Station on the night of 22nd August 1914 for Southampton. From there it crossed the English Channel on the S.S. Corsican, arriving in Le Havre the following evening and landing there early on 24th August 1914. Within days the 2nd Battalion was in action at the Battle of Le Cateau, then the Battle of the Marne, and the Battle of the Ainse.
At the end of September 1914 the battalion was at Ste. Marguerite from which it went to Missy-sur-Ainse east of Soissons. There it took over the defence of the village which was under frequent bombardment from the Germans.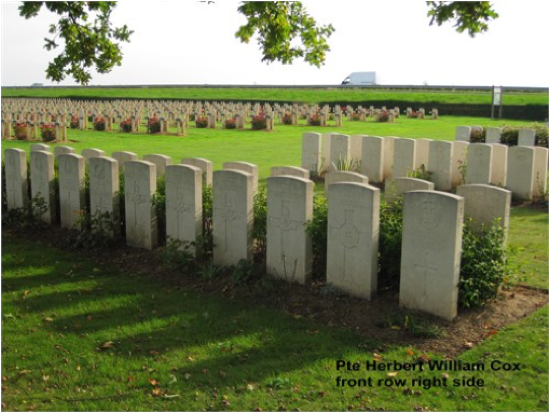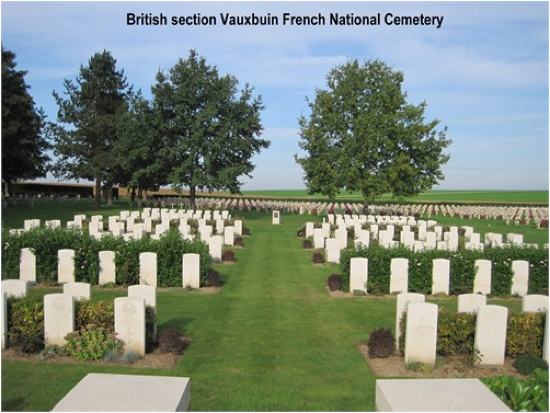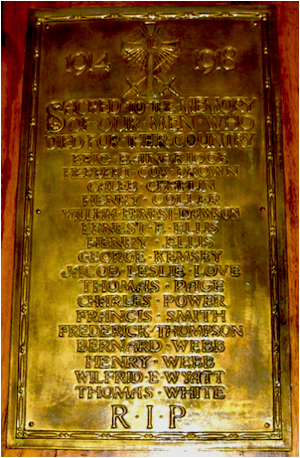 Herbert is commemorated on the Civic Centre Memorial, Chelmsford and on the War Memorial at Church of Our Lady Immaculate in New London Road, Chelmsford (pictured). Herbert was entitled to the Victory, British War and 1914 Star medals.
His adoptive brother Charles Edward Brown was subsequently killed in action on 24th March 1917.
The 1918 register of electors showed Herbert's adoptive parents remaining at their property in South Primrose Hill, in the intervening years it had been renumbered 39 and 51. The modern day number for the property, 75, was settled on in 1946.
Herbert was one of the 'South Primrose Hill Boys'.
140308