Albert Cyril Harris was born and raised in Chelmsford and was working as a clerk when he joined the army in September 1918. Whilst undergoing his early training in Staffordshire Albert contracted pneumonia and influenza and died there three days before the Armistice. His home was in South Primrose Hill.
HARRIS, ALBERT CYRIL,
Private, 53rd (Young Soldier) Battalion, Bedfordshire Regiment
The battalion had formerly been known as the 10th (Reserve) Battalion of the Bedfordshire Regiment and remained England throughout the War, moving to Brocton Camp, Cannock Chase in Staffordshire early in 1918. On 17th November 1918 Albert was admitted to hospital suffering from pneumonia and influenza. He died as a result on 8th November 1918 at Cannock Chase War Hospital. He was 18 years old and had served for less than two months.
On 22nd November 1918 the Essex County Chronicle carried the following family announcement:
"Harris. - On Nov. 8th at Cannock Chase Military Hospital, Albert Cyril, eldest-son of Mr. and Mrs. A. Harris, of 55 South Primrose Hill. Chelmsford, from pneumonia, aged 18 years.
One of the dearest, one of the best; Now in God's keeping, safe at rest."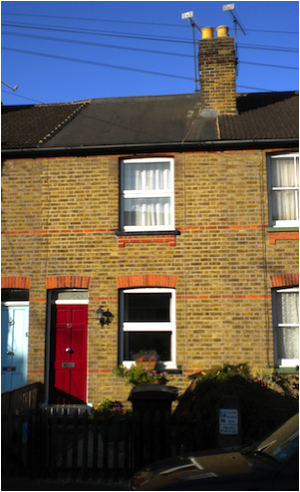 Albert was the eldest son of Albert Edward Harris and Tillie Eliza Sarah ('Sissy') Harris (nee Butler) and was born in Chelmsford in August/September 1900. His father had been born c1877 in Chelmsford; his mother in 1876 in Witham. They had married in 1896.
He was baptised at St. Mary's Church (today's Cathedral), Chelmsford on 21st October 1900, At the time his father was a fitter living at 29 South Primrose Hill, Chelmsford (later number 55 and today's number 67).
Albert's six siblings, all Chelmsford-born, were Evelyn Annie Harris (1897-1968), William Maurice Harris (1903-1985), Phyllis Dora Harris (1905-1984), Marjorie Helen Harris (1908-1978), Florence Muriel Harris (born in 1909) , and George Norman Harris (1912-1991).
The 1901 census found Albert aged seven months still resident at 29 South Primrose Hill with his parents, sister Evelyn and widowed grandmother Sarah Butler. Albert's father was an iron fitter. A decade later the 1911 census found Cyril, his parents and his younger four siblings in the same property then known as 43 South Primrose Hill. Cyril's father was an engineer's fitter.
On 24th June 1918 Albert was medically examined at Chelmsford by the army, He was five feet seven inches tall, weighed 114 pounds, had fair hair, a fresh complexion and blue eyes. He had a 33 inch chest and good
physical development. He was previously employed as a clerk.
On 20th September 1918 Albert enlisted at Mill Hill in Middlesex. He was 18 years and one month old, employed as a clerk and lived at 55 South Primrose Hill. He gave the London Scottish as his preferred regiment in which to serve, his father as his next of kin and his religion as Church of England. He was subsequently posted to the 53rd (Young Soldier) Battalion of the Bedfordshire Regiment where he served as Private TR/9/48430.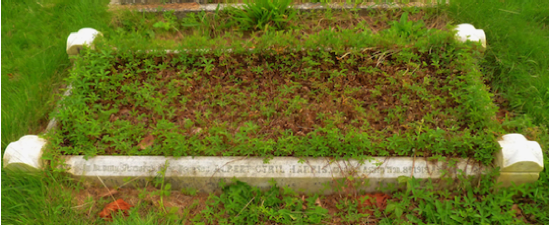 He was buried at Chelmsford Borough Cemetery in Writtle Road eight days later (grave: B2110) with the funeral service conducted by the Rev. George Twist, Curate of Chelmsford Cathedral. Albert's home address was recorded as 55 South Primrose Hill.
Albert is commemorated on the Civic Centre Memorial, Chelmsford and by the Chelmsford Parish Great War Memorial in Chelmsford Cathedral.
The 1918 register of electors listed Albert's parents still at 55 South Primrose Hill (today's number 67).
Albert was one of the 'South Primrose Hill Boys'. His mother died in 1954, aged 77; his father followed in 1956, aged 82.
131029